Jason Witten joins iPhone App, Gridiron Grunts
Cowboys All-Pro TE Jason Witten, has joined the new iPhone App called Gridiron Grunts. Its free to install, and there are some .99 cent subscription options too. I joined up, and subscribed to Witten's channel. The app itself is easy to use, and there, are other NFL players on there as well. At the moment, Witten is the only Cowboy on there; however, Im sure more will join.
Fans can joins their favorite players channels, and you can even create your own "grunt", I'd say this app is like twitter but with audio.
Here's what the app looks like from the iPhone App Store: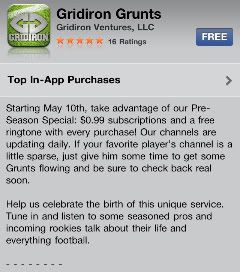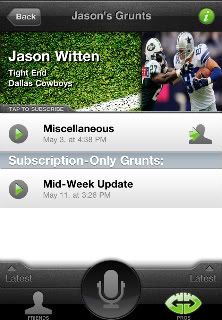 I think this app has some really cool potential for the most die hard of fan. I joined up already.