Gameday: Bengals @ Cowboys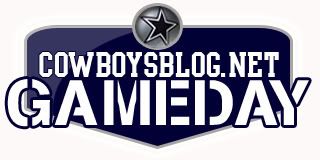 The Cowboys are coming off a very disappointing loss to the Redskins last week, so we'll see how the Cowboys Coaching Staff has handled all the the events after the game. One thing is for sure, the Cowboys better not lose this game, or its gonna be high drama, and no one will be immune to scrutiny.
On paper, the Bengals are a horrible team, this is a game we are suppose to win easily; but, this is the Cowboys, and we're playing at home. Under Romo we've played better on the road. Homefield advantage is an urban legend for us the last few years. I want to see a complete blowout and nothing but. If this game is even close, its going to be an indictment supporting the notion that we are overrated.
How we win:
– Balanced Air & Ground Attack
– Consistent pressure from the front 7
– Create turnovers
– Get Felix Jones involved
How we lose:
– Bad playcalling
– Penalties & Turnovers
– Lack of running game
– Lack of pressure on QB
– Bad special teams play
We better win this game big.
Madden forecast: Bengals 17 Cowboys 24