Poll: Will DeMarcus Ware be Released?
The Cowboys have notified DeMarcus Ware that they want to keep him, but at a lower rate. What do you think the outcome will be? Will DeMarcus Ware be Released? Take our quick poll now. We want to know what you think.
[polldaddy poll=7853720]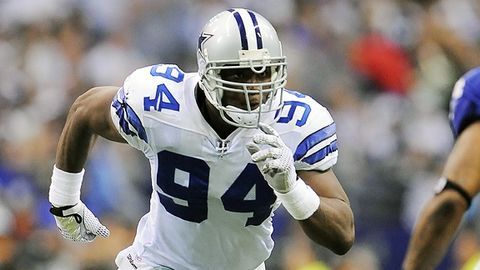 To me, if Jerry Jones decides to let Ware go, then I would not be surprised at all to see Jerry roll the dice on a blockbuster trade. I've discussed this in a previous post (view here), which basically details Jerry's issue with letting go of "franchise" players. He get's anxious and makes crazy blockbuster trades, of which none have worked out. So, I'm watching this situation with Ware very closely. I don't want to see Jerry release Ware and go 3 first round picks for Clowney or something crazy like that.