Is Morris Claiborne the Cowboys Draft Day Ammo?
During the annual NFL owners meeting, Jason Garrett was asked several questions and one interesting comment was made about CB Morris Claiborne.
"We got to get Mo healthy," Garrett said, according to a transcript from the Pro Football Writers of America. "We got to get him stronger. And keep giving him chances to go out there and play cause we feel like he has a bright future."

Regarding the decision to start Scandrick, Garrett said: "We are going to play the best guy. Last year we felt like Orlando was playing better than Mo for a lot of the year so that is why he was playing." (PFT)
By all accounts, Claiborne has not lived up to his draft day status, and is teetering on being a bonafide bust. The Dallas Cowboys drafted Claiborne with the hopes he would be their #1 CB, but in the last two season's he's been banged up and not very durable at all. In interviews, he seems to be soft spoken and not confident when delivering his replies to reporters in general. You see some of the top corners in the league and they have a certain persona about themselves, the way they answer with confidence. I don't see that in Claiborne. And then you have the cerebral part of the game, is Claiborne's low wonderlic now a true representation of himself as a player? If you remember he said he blew off the test.
"I mean, I looked on the test and wasn't nothing on the test that came with football, so I pretty much blew the test off," Claiborne said.

Claiborne said he knew the test score would not affect his draft stock, but he admitted that he was bothered by some of the public mocking he endured after the score was reported.

"When it came out, some of the things that were said … I'm human, so I had a problem with some of it, but I didn't let that get me down," Claiborne said. "I know what type of person I am. I know that test doesn't reflect on how I learn or what type of a person I am." (ESPN)
The injuries and just some things we know about Claiborne don't leave me with much confidence that he'll turn it around. When you think of our cornerbacks and you think about who we will put on the opposing team's #1 WR, Claiborne is not in the conversation. Its Brandon Carr or Orlando Scandrick. Claiborne has been relegated to the #3 CB as of right now and that's not what we drafted him to be.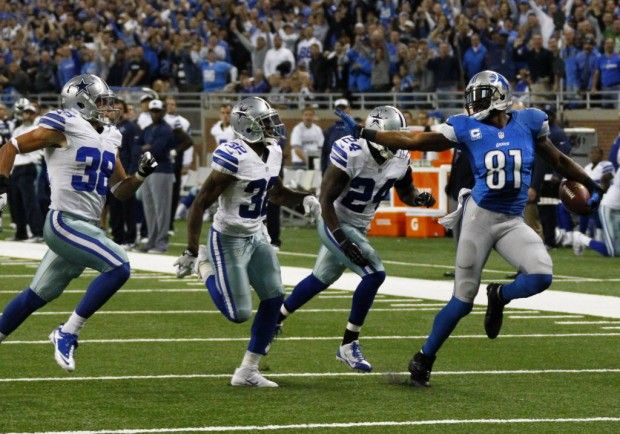 Now, I don't see the Cowboys trading Claiborne, since moving players during the draft has never been their M.O., but should it be considered this year? Its been floated around that trading Claiborne could haul in a 2nd round pick on the high side, or a 3rd-4th round pick on the low end. If I'm the Cowboys and I want to get a certain player in the first round, moving Claiborne now could make sense. Or its possible the Cowboys draft a cornerback in the 1st round and move Claiborne with a straightup pick in another round. The Cowboys have already said they have no problem drafting the best rated player at any position, so that would include CB.
If the Cowboys miss out on a Aaron Donald or a top offensive lineman and Justin Gilbert or Darqueze Dennard are still on the board, I would take them, and maybe with the assumption that the Cowboys would also move Claiborne during the draft. He hasn't shown any upward tick in performance from year 1 to year 2, and its likely not going to happen in year 3. Comparitively, Dez Bryant improved each year he has been in the league, you could see the progression and you could project he would be the elite player he is today. Claiborne doesn't have that progression, he hasn't shown the penache that his former teammate Patrick Peterson has made in each of his year's in the league.
It's something to consider and For me, he's upgradeable.
What should the Cowboys do with Claiborne?
[polldaddy poll=7915281]